UNITEC GROUP WE´RE FLEX
We have created an awesome rebrand. A fresh breath full of energy and dynamic.
Marketing Strategy
On the road to success with the Customer Insights
Logo Design
So simple and yet so effective. The resurrection of a logo
Corporate Design
Simply redesigned everything
Web Design
Exceptional design meets engineering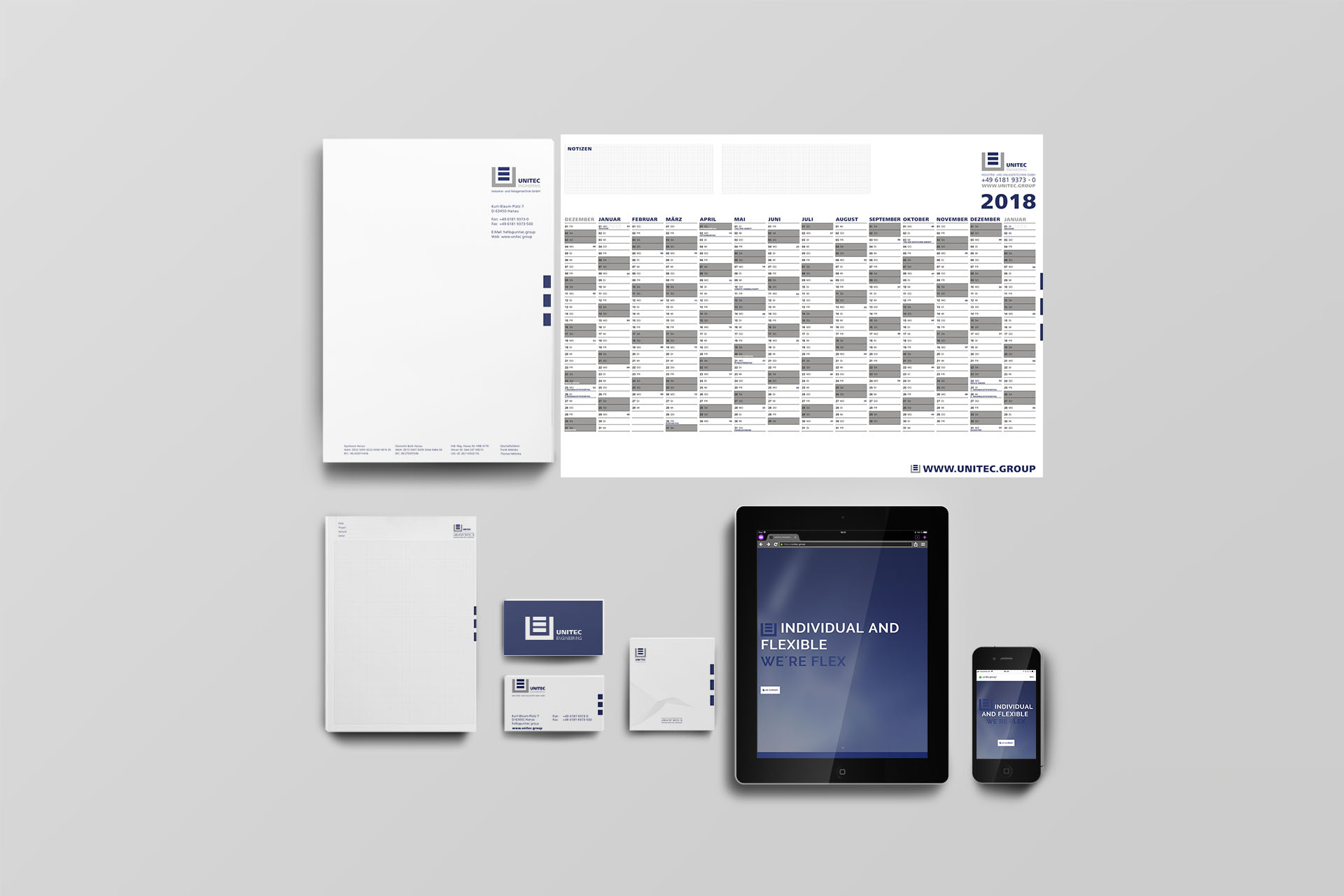 Corporate Design

We have created an awesome Corporate Design. At the same time we create a sophisticated strategy
Fresh & clean color grading
Working with color requires an intuition and technical know-how
Effect Brand Communication
Knowing how brand communication works, we can create design that stays in people's minds.
Corporate Design

We have created an awesome Corporate Design. At the same time we create a sophisticated strategy